Civil Litigation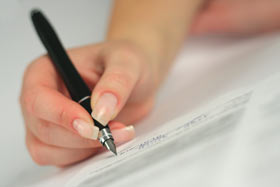 Civil Litigation encompasses vast areas of law. It can include cases stemming from state, federal and local statutes, regulations, policies, written contracts, and implied contracts such as liability cases. At Becker & Ernst, we are experienced in the broad range of civil litigation matters. No two civil cases are alike, and we take a special interest in learning about your specific needs, goals and desired outcomes.
Some types of civil cases we handle include:
Bankruptcy
Bankruptcy is about starting over when debts have you buried. In these tough times, more and more people throughout Colorado are overwhelmed by debts that have accrued from loss of a job or business, onerous health care costs, and predatory lending practices. Our attorneys are here to help you get started again. If you are in need of debt relief and are considering Chapter 7 or Chapter 13 bankruptcy, consult us first to make a difficult process run as smoothly as possible.
Becker & Ernst, Attorneys at Law provides bankruptcy help for individuals and businesses. We use our extensive knowledge of the system and can offer you personalized insight. We can help stop harassment from creditors, foreclosures, repossessions, lawsuits and more.
Malpractice

Our attorneys offer you the sound legal guidance, caring support and the dedicated representation you need when litigating a medical malpractice case. We are able to represent either the victims of medical wrongdoing, or defend medical professionals accused of causing harm. We handle cases of negligence, errors, improper medication, surgical injuries and failure to properly diagnose. Consult with one of our lawyers to review your case.
Product Liability
When you purchase a product, you have every right to expect that it is safe. Designers, manufacturers, and retailers of a consumer product have the legal responsibility ensure that safety. When an injury or death occurs because of unreasonable danger, faulty construction, or improper labeling, the law gives the injured person (or their survivor) the right to seek compensation for medical bills, lost wages, long-term care, and pain and suffering. Whether it is a consumer product, children's toy or an auto defect that has caused you injury, call us to seek remedy.
Contracts

Individuals and businesses require contracts of all types to function. To protect yourself and your business dealings, our lawyers can assist you with drafting solid and clear contracts from the start. If a party to a contract fails to honor his or her obligations, we are there to help mitigate the impact, advocate on your behalf to seek a remedy.
Incorporation

Starting a new business or restructuring and existing one in Colorado can present many challenges. Incorporation of that business is wise choice from a legal point of view. By incorporating, you create a separate entity for the business that absorbs the liabilities of the business and protects the assets of the individuals from creditors, accidents and lawsuits. Our attorneys can assist you with all the necessary filings, articles and documents that you need to establish your corporation.