Criminal Defense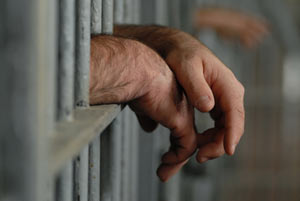 If you have been charged with a crime, the toll it takes on you, your family, and every aspect of your life is enormous. You need an experienced criminal defense attorney who will champion your case and fight for you at every turn. It is important to retain an attorney who can defend you against serious allegations, who will explain all of your legal options throughout the process, and one who will care for your well being.
Our criminal defense attorneys believe that all defendants deserve the best criminal defense possible. No matter what you are accused of, we will treat you with dignity and respect. We will work aggressively yet compassionately to achieve the best result for you. The team at Becker & Ernst will take the time to make sure you understand the challenges you face and know how we are preparing your defense. Throughout the length of your case you can be confident in our genuine concern for your welfare.
We represent clients accused of the entire range of criminal cases from simple misdemeanors to serious felonies. Some of the types of criminal cases we have successfully defended include: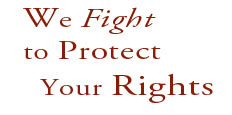 Murder/Homicide
Aggravated Assault
Armed Robbery and Burglary
Drug Trafficking and Possession
Domestic Violence
Money Laundering and Racketeering
White Collar Crimes
DUI/DWI
Violent Crimes and Murder

From assault and battery to manslaughter and murder, allegations of violent crimes require a tough defense. You want an ace team helping you to do everything you can to have the charges you face dismissed or reduced. Our criminal defense attorneys understand the stress and the dire implications of being accused of a violent crime. That is why we pay particular attention to evidence, procedure, and negotiations with the prosecution. Your case will be thoroughly investigated and analyzed in order to prepare your case for trial.
Domestic Violence

An allegation of domestic violence can adversely affect your life. It affects your family, your professional reputation, and social image. We understand the serious nature of your situation and are here to help you deal with the stressful and complex issues of domestic violence.
Property Crimes

Property crimes cover a wide range of activities including shoplifting, theft, burglary and, armed robbery. Depending upon the severity of the crime you can be charged with either a felony or a misdemeanor.
Drug Trafficking and Possession

Since drug charges can be tried in both state courts and federal courts, it is important to hire a lawyer who can navigate both systems equally well. Penalties vary significantly in the state and federal court systems depending on the crime.
White Collar Crimes
Combining extensive courtroom experience with solid understanding of the financial and investigative procedures of white collar crimes, our firm can assess our client's situation, plan a strategy, and take on the prosecution.