Lawyers Serving Southern Colorado
Becker & Ernst is a full service law practice, where our clients really do come first. We are here to listen to you and provide you with the absolute best legal representation. We understand that your case is unique and we give you the personal attention you deserve. Our attorneys provide comprehensive legal service in matters of business, family law, estate planning, finance, and both criminal and civil defense.
Attorneys Cobea Becker and Allison Ernst combine a broad range of experience. As an all female firm, we bring a unique perspective to the practice of law; caring and supportive, yet tough and tenacious. We are honored to be highly regarded in municipal, state and federal court houses, known for our utmost professionalism.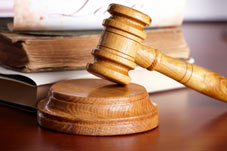 From your very first contact with our law office, you will receive high quality service. Our dedicated and helpful staff will assist in managing every detail and keep you informed. Call us and learn how we can help you with your legal needs. When we take your case, we want not only to resolve your legal issues, but help you to move forward with your life.
We believe that this attention to our client's personal needs combined with the the experience and respect we have in the courtroom will equal success. If you are considering legal action in the State of Colorado, give us a call today.